So Spake Mo…
Through an expanse of years, shattering a divide of incredible distance, I listened to words of Michael Wood last night. He served as my guide we traced over the British and French landscape, as we traced back into the legend of Arthur, the Once and Future King.
Let us begin with Merlin, the blonde-haired boy with no father whom King Vortigern ordered sacrificed in order that the king's tower might finally stand. I know this tale well. It sits on the shelf in my son's room in the voice of Jane Yolen. This young Merlin bravely saved his own life by convincing Vortigern that the tower fell each night because it was built atop two warring dragons. The king's men released the dragons and the red slew the white in mortal combat, predicting the triumph of the Welsh over the Saxons.

Dr. Wood walks with us to the hilltop, overgrown with bushes and trees, only the faintest remnants suggesting an unnatural arrangement of stone ever stood watch here. Dinas Emrys, Fortress of Ambrosius, Tower of Merlin, Place of Emrys. Follow the broken wooden signpost hidden by a thatch of greenery. Climb to the top of that hill and be where the legend began.
photo credit: jessie owen
Let us end with Arthur, a leader to inspire the splendor of Camelot, a noble king who ruled from a round table where all voices were equal. Let us end with Arthur on the field of Camlann where he lay slain. Let us listen to him three times beg Sir
Bedevere to return Excalibur to the Lady of the Lake. Let us watch him float into the mists in the arms of his sister Morgan Le Fay as she bears him off to Avalon, our Once and Future King.

Dr. Wood walks us to the intersection of the Gaelic Fionn mac Cumhaill cycle of the magical sword, the cup of eternal life, and the king who will rise again and the Scotch-Gaelic war hero Arturius (Artúr mac Áedáin) who died in the battle at Camboglanna, a roman fort along Hadrian's famous wall. Follow our guide into a gentleman's potting shed where the relics of this historic site lie propped against the wall remembering a time when they had housed heroes who would inspire hearts for thousands of years to come.
photo credit: neilalderney123
So Spake Me…
My children know more about funerals than weddings. And just recently we were back in Idaho at the family homestead for another. Our family has its traditions. A remembering before the funeral, a potluck after. It's a time for stories, a time to reconnect with family members you'd nearly forgotten you shared a story with at all. A time to remember you are not alone in all of this.

It can be a bit surreal, not just dealing with the unreality of the loss you've just been dealt, but that expansion and contraction of time where you share a closeness
just as much through what passed before your memory began as through what passed since last Christmas Eve—divorces, health scares, the blossoming of children into young adults, the fading of the parental guard into infirmity…or death.

And the loss of our story.
photo credit: Lies Thru a Lens



I can see that field of corn stretching on for miles under that vivid blue sky. I can picture the bull snake my uncle vacuumed out from behind the wash machine for my screaming aunt. I can picture the coyote that took down their loyal dog, because for him it wasn't a game. It was survival.

It was survival. The fierce determination, the relentless drive that kept my mother, my uncles, my grandparents, and my great-grandparents chipping away at that ruthless land until they had claimed more than a thousand acres of sagebrush for fields and roads.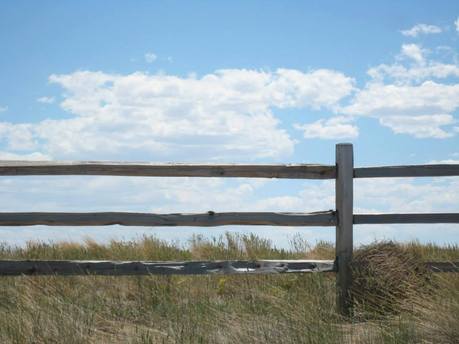 photo credit: Tonya Macalino
A tiny little cottage in the woods next to the original schoolhouse. My great-grandparents and then my grandparents lived in that schoolhouse. So much history there.
photo credit: Tonya Macalino
The trees that held my grandmother's beloved owls; the spooky root cellar where my eldest uncle would snitch jars of jam, the outhouse (indoor plumbing simply wasn't private!), the stone shed my uncle burned down with the burning barrel still placed like an altar before it as a reminder for every grandchild who came after.
photo credit: Tonya Macalino
The pig sty that held pigs as big as horses (I swear!). A random garden gate leading to nowhere but the memory of a mythical strawberry garden. An apricot tree draping over the passage to a henhouse that purportedly once held hens.
photo credit: Tonya Macalino
So many places for cousins to scheme and to dream. Under the draping bows of the pines, we hid from prying adult eyes and lived other lives. On the wooden slider swing painted a peeling turquoise we sang and laughed and gossiped. Never underrate gossip. It is those stories which an inter-related scatter of individuals into a family strong and united.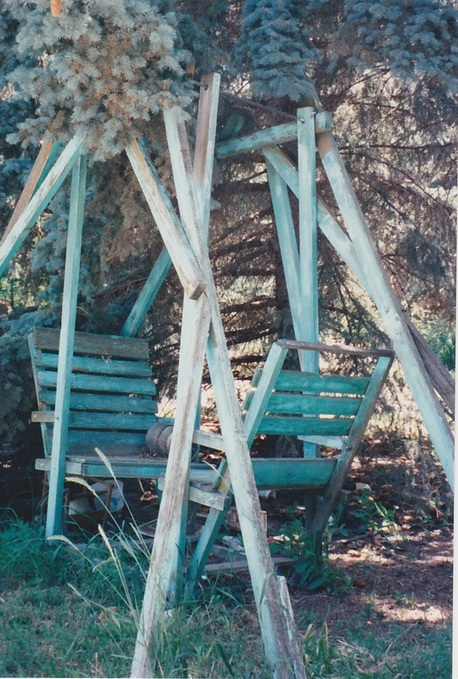 photo credit: Tonya Macalino
Those places. The landscape of our stories. Dr. Wood might take us to a tidy dollhouse home with neatly painted siding and precisely trimmed trees. He might tell us that here once stood the original schoolhouse handed-down through generations until the lack of regulation on methane gas pollution from the neighboring dairy farm drove the final owners from their home. He would show us a place devoid of a red and black shag carpet, with no bear skin rug from the night a black bear wandered into camp and scared the pants off my uncle and my grandpa. No part of this pristine new property would be constructed of the stone picked by hand from the fields (where it grew faster than the weeds!).
photo credit: Tonya Macalino
There's nothing left for the archaeologists to dig up. The new owners cleaned up thoroughly after us. The only remains are the small woods that my great-grandpa planted for my great-grandma out in the middle of the Idaho desert. But those trees no longer hold shadowy secrets of generations beneath their bows. In fact, they look embarrassed to be there with their skirts hiked up so high you don't have tilt your head to look up them.
photo credit: Tonya Macalino
So I sit instead up on the hilltop of my cousin's family homestead and I grip his shoulder as he looks into a future without a father, without a grandfather for the children of his newly broken home. I hold tight my other cousin who suffered the same loss only three years before. I look out into the huge crowd at the top of this hill and I look out across the miracle miles of fields that no longer belong to my family, but are still so painfully beautiful to me, and I know that we will carry our own story forward, maybe not with perfect accuracy, but with perfect meaning: watch the damn burning barrel when you light it, bust your ass until you've created a miracle in the desert—even if it takes generations, never stop learning (even if you have to move into the local schoolhouse to do it), and if family calls—because a good Orth never actually comes out and asks for help—you drop EVERYTHING and you go.

Because in the end, family is everything.
photo credit: Tonya Macalino